First dates.
We all know that weird combination of nervous, anxious, nauseated, and kind of sweaty that truly make them like no other.
It's new, it's fun, it's potentially traumatizing, but one thing you can always bet on for a first date is that you won't eat anything beforehand, because who has room for french fries or two double cheeseburgers with extra pickles when you've got all those butterflies in your stomach?
But now the movie's over. All the explosions and PG-13 makeout scenes did a good job of hiding your tummy-rumblies in the dark. It's quiet in the parking lot, and your date asks if you're hungry.
"Hungry? Me? Ha, I filter feed! But I guess if you're hungry… I could, like, totally eat something (everything)."
This exchange feels especially familiar to me, because it's a true story (except those makeout scenes were totally not PG-13. Thanks, Wolf of Wall Street). After leaving the theater red-faced, my date suggested we go to some place he knew called Rebel House. All I needed to know was that they sold food and accepted U.S. dollars, so off we went.
Because we drove separately (and somehow I ended up ahead of my date), I ended up passing Rebel House the first time I drove by. It's just obscure enough to pass, and just obvious enough to say to yourself "Oh, there it went," as you're passing it.
Once you make a U-turn at the next light and pull into the small, dark parking lot to the left of the bar, make sure to stumble while your date helps you out. Bonus points if you try to laugh it off and snort — wait, just me? Awesome.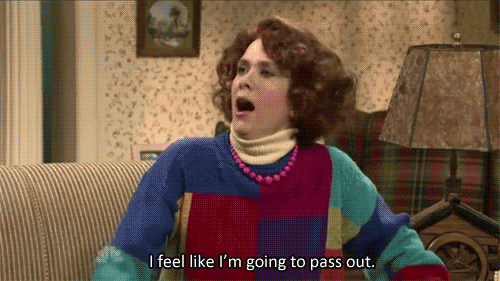 My first impression of Rebel House was that it must be pretty popular, since it was a Tuesday night at about 9:00 p.m. and all the tables were full. A cozy place, lots of color, lots of interesting things to look at. We sat at the bar and got a drink each. He got something strong and manly, and I got the fruitiest and weakest thing I could find on the menu. The drinks at Rebel House change daily. There's even 'Bartender Thursdays' where you tell the bartender what you like and they take the reins in crafting your cocktail.

For all the people in the restaurant at the time, it was quiet enough to carry a conversation, rife with slightly awkward pauses and a painfully long story about a rubber band. Don't ask. 

Tip #1: Dainty drinks aren't plentiful so lightweights beware.


Within minutes of our order, we received a large bowl of the house Brussels sprouts ($9) that my devoutly Jewish date was pretending weren't made with ham. Sweet, salty, nice texture. I'd never tried them before, but I was pleasantly surprised by how tasty they were. The portion was great for sharing and they went nicely with that night's popcorn (free) — the Rebel House version of bar nuts, a different flavor each night — which I didn't eat because it was honey-mustard flavored and, though delicious, made for breath that smelled like vinegar. I know this, because my date did not. We were sitting close.

Tip #2: Ask if your date keeps Kosher before you opt for anything pig ridden.

Tip #3: Honey-mustard = vinegar breath

One thing that stands out particularly was the point in our date when one of the bartenders set a drink in front of each of us—his own invention—because it seemed to him like we "had a thing." I don't remember much about the drink, except that it was very heavy on the rosemary. That could have been an accident, or the bartender could have noticed my date's fondness for the popcorn and come to my rescue. Either way, I appreciated the gesture, and add points for creativity.

Tip #4: Creativity should be acknowledged through a nice tip—especially when your bartender saves you from a vinegar kiss.


Drinks for two and those Brussels were about $30 before tip, which is just about right for a first date. Meal over and first date talk about the three people we knew in common exhausted, he walked me to my car, where I noticed that the parking lot was conveniently dark and secluded and made for a good makeout spot (another big plus for this place).

Tip #5: A dark restaurant parking lot is way more romantic than outside my dorm with roomates spying out the window. Beggars can't be choosers.


Because this is not a Nicholas Sparks novel, that was both the first and last date. But, I will forever — and by forever, I mean at least for the next year or so until the memory eventually fades — remember the lovely time, punctuated with creative drinks, good food, and warm atmosphere, my charming date and I had at Rebel House.

average


Location: 297 E Palmetto Park Rd, Boca Raton, FL 33432
Hours of Operation:

Mon – Wed: 5:00 pm – 12:00 am

Thu – Fri: 5:00 pm – 2:00 am

Sat: 11:00 am – 3:00 pm, 5:00 pm – 2:00 am

Sun: 11:00 am – 3:00 pm, 5:00 pm – 10:00 pm