Bagel and Deli is a staple restaurant on campus.  As most Miami students can attest, Bagel and Deli is one of if the most popular restaurant on campus. Their quality bagel sandwiches are just what you need after a long day at the library or after a long night out. So, we rounded up 10 facts about the infamous Oxford store you haven't already heard of.
There are 94 menu options and counting.
Bagel and Deli has a vast menu and will take on almost any request to satisfy a customers needs.
The Crunch and Munch is #1
In case you live under a rock or wanted it to be legitimately confirmed, this is the number one bagel. An employee claimed about half of the bagel sandwiches he makes a week are Crunch and Munch and the other half are all different menu items. If your in need of another Dorito filled snack check out this recipe.
They cater
Yes, you can have Bagel and Deli cater any event; they actually do at least one wedding a year!
The Angry Beaver is the newest bagel
Bagel and Deli has a spot on their wall for trial bagels. It's pretty difficult to become official, but if one of the bagels takes off and gets a lot of requests during its time on the wall then that's how it will earn a menu spot. Another way to get up on the wall is for alumni who are willing then bid hundreds of dollars to name their own bagel.
Freshman can't work there
Sorry, freshmen. You can't get a job at Bagel until you have one semester under your belt. For obvious reasons, one could assume. This article explains why being a server is so important during college, so once you finish your first semester hit up B and D for a job.
There is no line
Despite what someone might say to you about how you cut him or her in line, it's bar style and unorthodox and it's not going to be changing any time soon. If only Starbucks was this way too, lines can be a drag.
There is no bathroom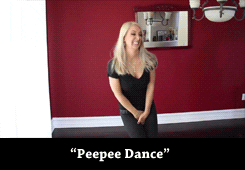 Come in at 2am if you need an explanation for this one.
There are summer hours
The store closes at midnight. With fewer occupants uptown during the late night hours, it only makes sense to have seasonal hours.
The same man has owned it since 1975
Who is the bagel man? Entrepreneur Ned Stephenson is the man in question who you'll even see working behind the counter if you come in at the right time.